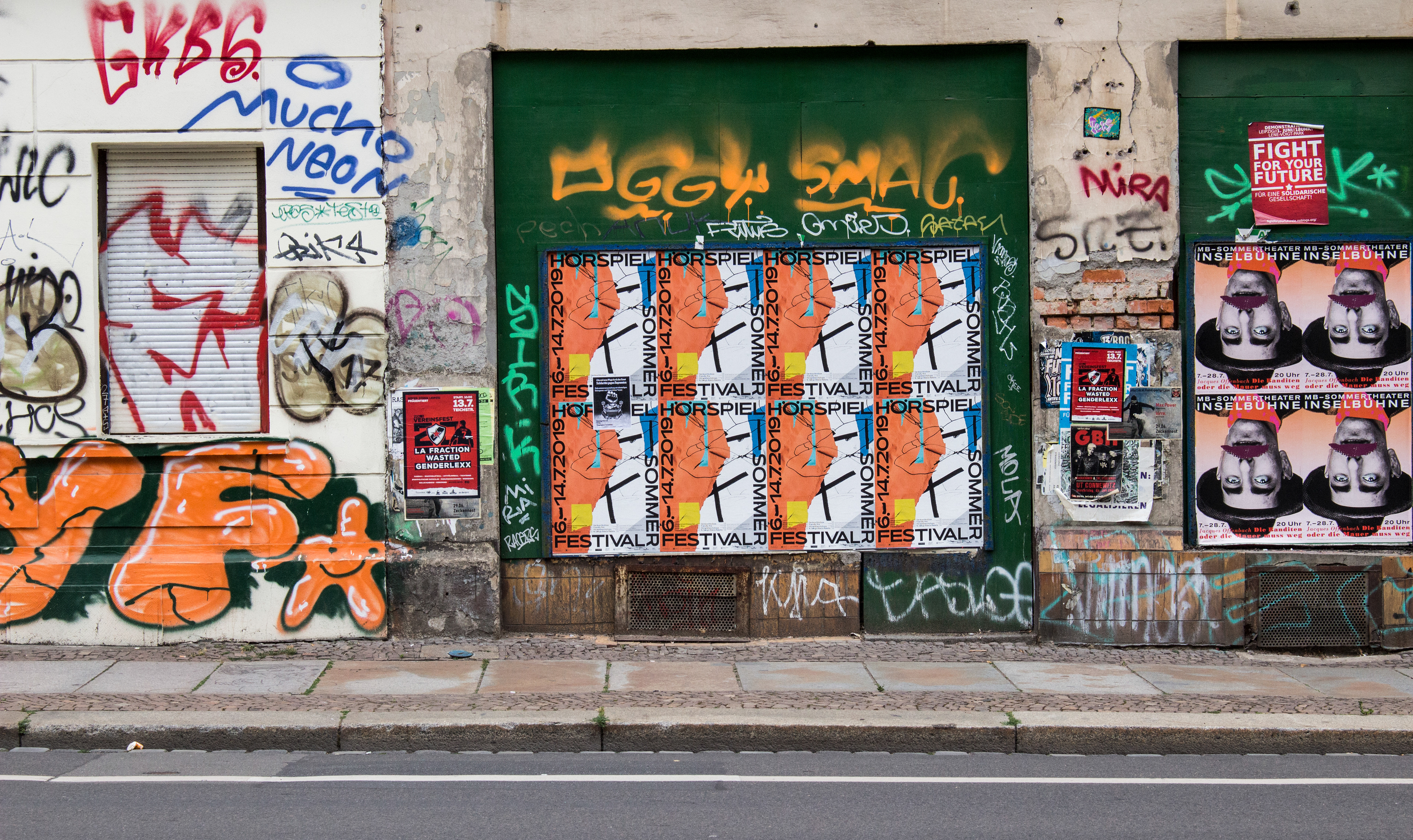 The
Leipziger Hörspielsommer
is the biggest annual audio-drama-festival in Germany, taking place in one of Leipzig's beautiful parks. About 80 productions are presented during the ten-day festival. The event offers an afternoon program for children and teenagers, as well as shows for an adult audience. Live-performances like readings, shows and live-audio dramas offer new perspectives on the artistic interpretation of audio dramas.
Together with the graphic design agency HawaiiF3, I had the pleasure to design 
the concept of the 2019 edition of the festival. The look should address both children and adults, stand out from the crowd and set the mood for the upcoming summer. The idea of the concept came by experimenting with scraps of paper in different shapes, in which people started to see different kind of objects.