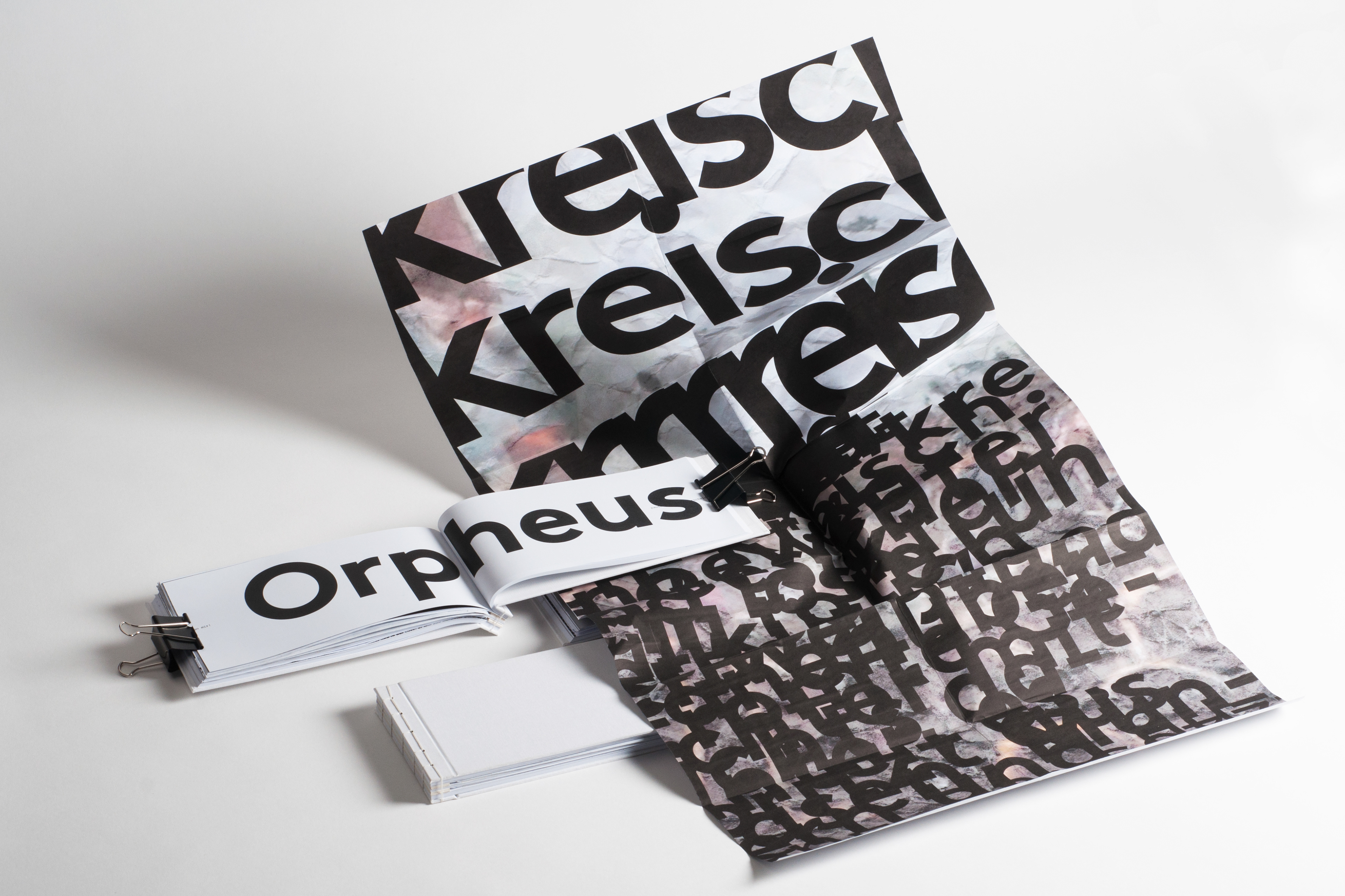 The project
Schatten
orchestrates the theater play
Shadow (Eurydice speaks)
in book form. The whole concept of the book, including format, typography, images and layout, represents the content and the atmosphere of the theatre production.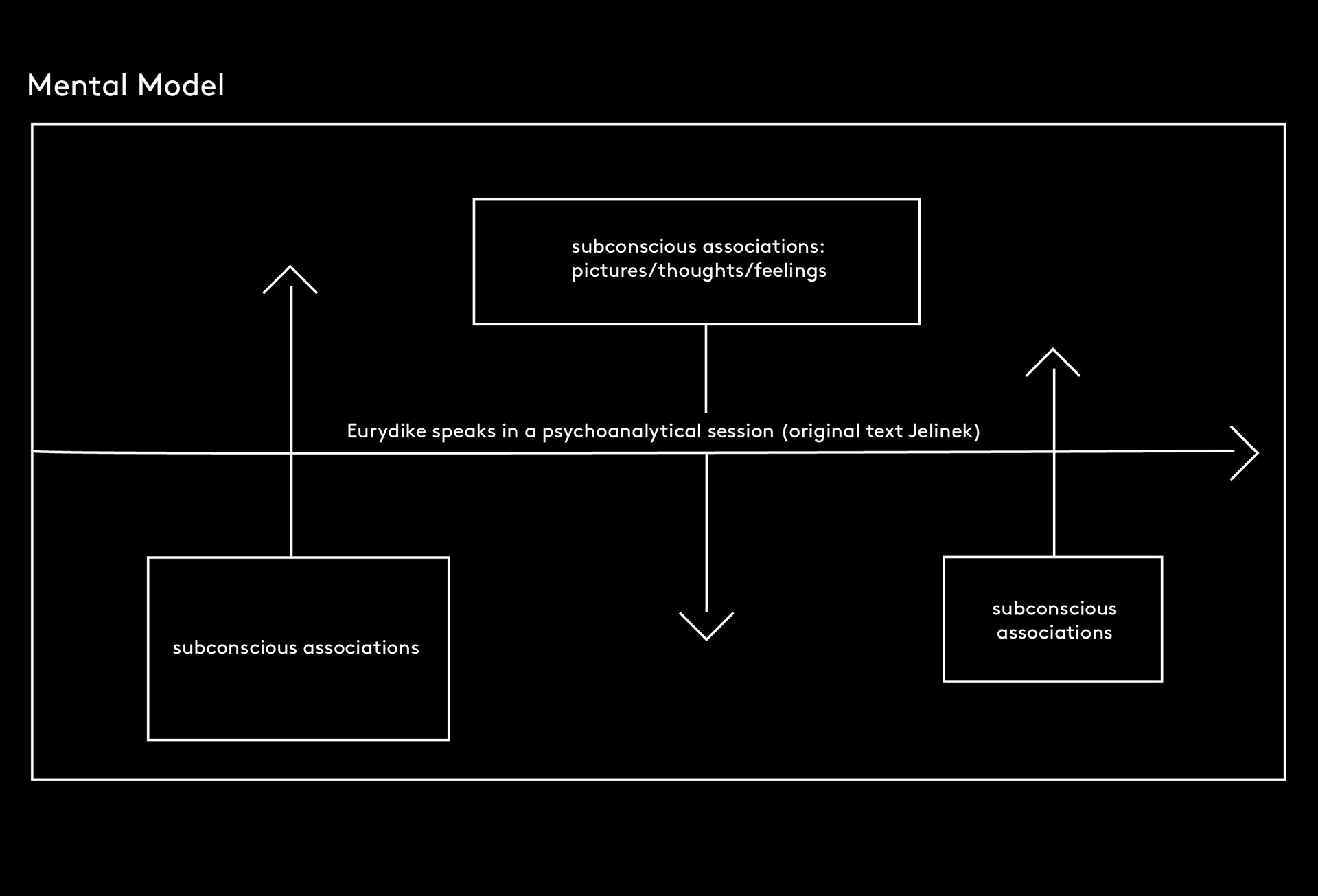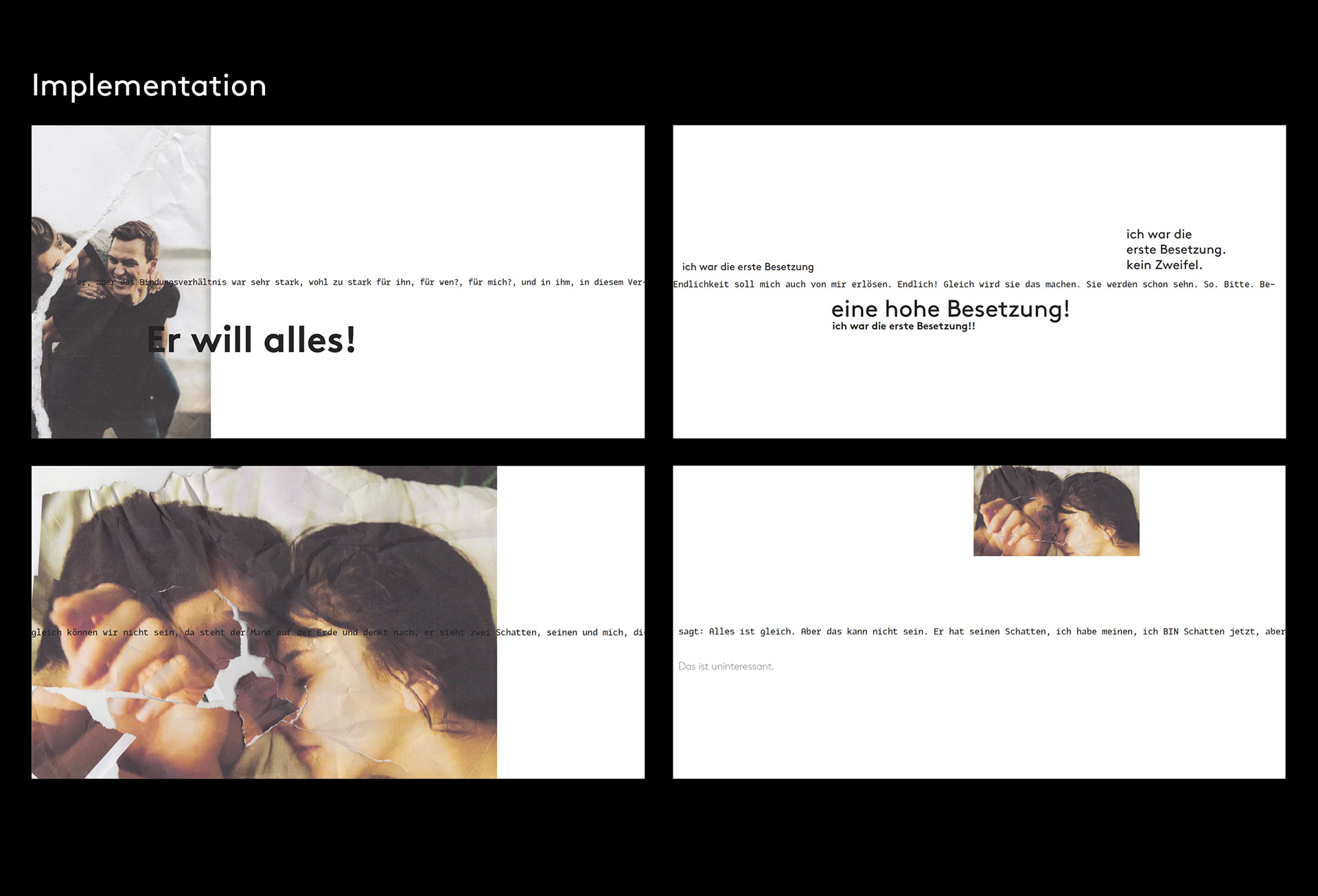 Shadow (Eurydice speaks)
,

written by Elfriede Jelinek is a reinterpretation of the ancient greek myth Orpheus and Eurydice. Jelinek's work is all about narcissism. The sturcture of the text evokes the impression of a psycho-analytical session.  The concept of the book reflects the symptoms of the disease. The horizontal line, build out of the text of the first-person narrator Eurydice
, describes how she talks in a psychoanalytical session. The vertical elements, the typography and images, represent the associations that Eurydice
 is 
experiencing
 during the session. Stock image material of cliché beauties from the internet, crumpled and torn into pieces, expresses Eurydike's inferiority complex.  All in all, the book is a playful analysis of psychology and narcissism using layers, escalations and format transgressions.